How to expand your business to Germany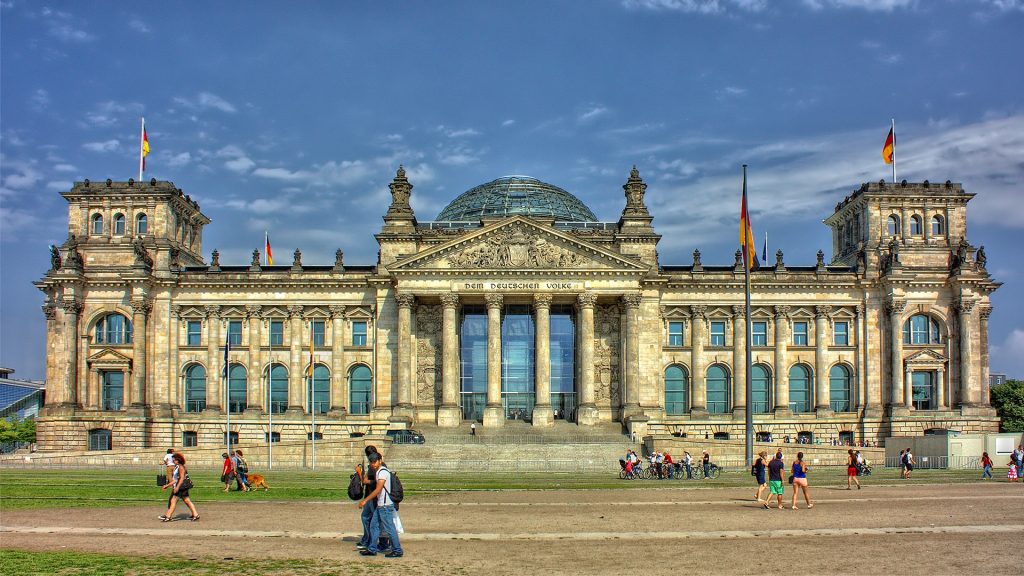 As the beating heart of the EU, Germany is an economic and cultural powerhouse. Its industrial prowess is second to none, while its famed 'Mittelstand' of family owned businesses is a prime example of small and large enterprise co-existing together.
Expanding your business to Germany and the wider European market has never been more tempting. Equally there are certain unique considerations to bear in mind, and some aspects of the economic situation in Europe are still in flux. Here are a few things to bear in mind if you opt to make the leap.
Understand your business liabilities in Germany
Before you move, seek to gain a full understanding of the requirements and liabilities for German businesses, and how they might differ from those in your home country. This could include the mandatory minimum wage (17,976 EUR); employee benefits; social security contributions (around 21% of an employee's wage); and the various applicable taxes.
A licence may also be required to undertake certain kinds of business. Many trades and crafts require a specific qualification or licence – e.g. a private security company or a veterinary surgery – which you may have to study for. Your existing non-German qualification may also be valued differently in Germany, and require either formal identification, retesting or retraining.
If you are residing in Germany while running your business, you may also require a visa or permit. This will differ significantly depending on whether or not you are an EU citizen. Members of other EU nations (and a few other European states) can work freely in Germany without a visa. Non-EU immigrants from certain exempt countries, including the United States, Canada and Australia, may stay in Germany for up to 90 days without a visa.
Individuals from other countries, or those wishing to travel between EU nations, will require a Schengen visa for the same purpose. Long-term visas can be acquired by a separate process for anyone wishing to stay beyond the formation of their business in Germany, and will be based on certain financial criteria.
Choose your German company structure
While there are eight main company structures your German business can fall under, two are by far the most widely used: the Limited liability company (GmbH) and the provisional company with limited liability [UG]. Put simply, a GmbH requires a minimum capital investment of 25,000 EUR. If you are unable to contribute this up front, the UG structure forces your business to commit 25% of its profits to a statutory reserve. When this reaches 25,000 EUR, the company can be (but does not have to be) converted to a GmbH.
Thanks to the Mittelstand, the vast majority of businesses in Germany fall in these limited liability categories. It's also important to note that your business name must be related either to your own name or to your products and services; hence many famous German companies are named/initialised after their founders. The local trade organisation will check whether your name has been used already, and that it also includes the abbreviation of your company structure.
Larger companies may incorporate as an AG, the equivalent of a corporation. Like a GmbH or UG, this structure requires a minimum of one shareholder, but an elevated 50,000 EUR in initial capital. As a publically traded company, it is also subject to extensive regulations that are not levied on private companies. Many corporations looking to expand their business to Germany choose to set up branches, with their headquarters based elsewhere. Despite its economic prowess, only 29 of the world's 500 largest public companies are German.
Prepare your German company documents & finances
While some of the steps in the formation process can be completed online, Germany requires that you submit certain documents in person. Your Articles of Association and Memorandum of Association must be notarised by the trade office local to your particular region. They will also confirm your management board structure, if applicable, and check your share capital.
To deposit this you will have to sign up for a bank account. The minimum capital required for a GmbH is at least 25% and as much as 50% of your total business capital, a minimum of 25,000 EUR. Due to the complexities of the German bureaucratic system, dealing with these departments usually requires solid German language skills. A formation specialist can assist you with these steps, sending local experts to carry out the relevant steps in your stead.
Register with the German authorities
German bureaucracy is famously tricky to navigate. Many people, even German citizens, end up relying on specialists or local points of contact to guide them through the basic requirements, and file their registration documents online. But some business structures – working as a sole trader, for example – require that you register locally and in person, with documents including photo ID, a valid permit and proof of residence.
Thankfully, the regional trade offices now do some of the legwork for you, submitting your notarised documents to the tax authorities and other relevant institutions. You will however have to pay a nominal fee for the initial registration, as well as a larger fee to join the German company register, in order to expand your business to Germany. This will vary slightly depending on which company structure you opted for.
Marketing and launching your business in Germany
With businesses taking an average of 11 days to get started in Germany, you're left with plenty of free visa time to get things up and running. Consider not just the practical implications of starting a business – renting and preparing the space, acquiring assets, shipping and handling – but also how your original business plan applies to Germany. What worked elsewhere may not perfectly export itself to this new country; this may come to light even in your brief stay.
Although the economy has encouraged more spending in recent years, German consumers tend only to invest in expensive household goods, such as furniture, when the wage and savings markets are extremely strong. Certain cultural mores can have a significant effect on the desirability of products and services. While there's a market for everything, it's important to be pragmatic, and do your research before you seek to expand.
For more information on starting a business in Germany, accountancy requirements for your German business or any other European formation details, don't hesitate to contact us.