Sociologists would say that our desire to experience life abroad is part of our DNA. The development of civilisation shows that we're a migratory species with some of the most powerful nations on earth built by intrepid explorers and immigrants. For thousands of years we have walked and set sail – more recently checked in our baggage – in an attempt to find adventure or a better quality of life. Distant horizons with a fresh start have always had a strong allure.
Today, there are approximately 232 million international immigrants throughout the world and the number is increasing every year. The clear favourite with 20% of the world's immigrants is the United States. 45.8 million people have moved to the self styled "land of opportunity" and home of the American Dream. With the worlds largest economy, a well-developed infrastructure and an educational system that ranks among one of the very best, it's difficult not to see its appeal.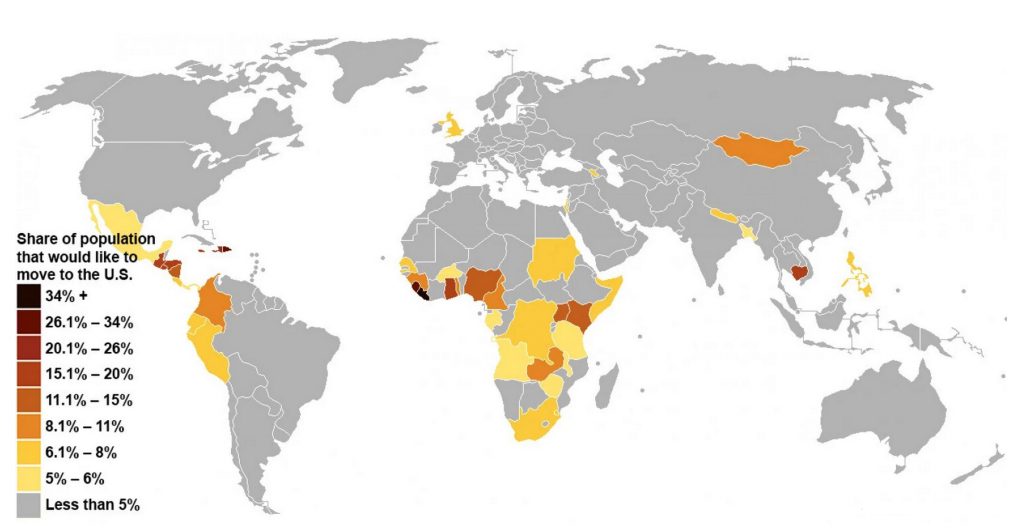 Despite immigration policies becoming more rigorous in recent years, there are still plenty of opportunities for those wishing to live, work or retire in the Unites States.
EB5 Investment Visa/ Green Card 
In the 2015 Wealth Report, from 2003 – 2013 a total of 42,400 high net worth individuals migrated to the United States and the EB5 visa has become a popular choice, offering a direct route to permanent residency.
It requires that at least $500K is invested into a Federally Designated Regional Center (FDRC). These tend to be large developments where developers have been granted a licensed by the government to solicit overseas investment.
The program sets aside 10,000 Green Cards ever year and if all goes well, you may get your investment back (with interest) after five or six years when the project is completed.
E2 Visa – Investment Visa
Under the E-2 visa the opportunity exists to move to the United States on the basis that you are investing a substantial sum into your own business or a franchise. E2 visa holders can stay in the US for as long as your business continues to thrive.
For those looking to retire, the E2 visa is suitable for individuals who still have a lot of vigor and are willing to take an active role in the business. You can however buy a business that has a team of capable staff and supervise the running of the business between more leisurely activities.
Investments tend to be more than $100K and there are a number of E2 visa requirements that need to be met in order for your application to be successful. Once approved the E2 visa does come with a social security card that can make day-to-day living that much easier.
L1-A Visa
The L1-A visa is available for companies who wish to extend their activity to the United States by establishing a presence there, or by moving a senior executive who has a minimum of one years experience in a managerial role.
This is a particularly attractive category for those looking to become permanent US residents in the future. Depending on the status of your business an applicant may renew their visa for periods of up to two years, with the opportunity to apply for a green card.
Depending on your own personal circumstances or where you currently live, the motivations for moving to the US can often be wide and diverse. You may be looking to provide your children with the best opportunities in life, to enter your business into the worlds largest market, or for some living in China, it's to escape the pollution found in many of the major cities.
Whatever your reason, there are a number of options available and this time next year you could be sitting on a beach, hiking a mountain or simply enjoying a new life with your family.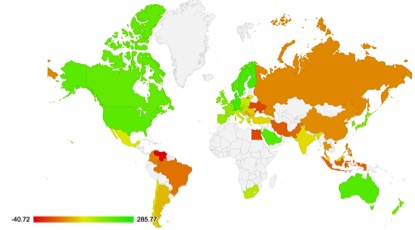 For more information please visit Immigration Into America.com