Macron Eyes EU Reform After Election Win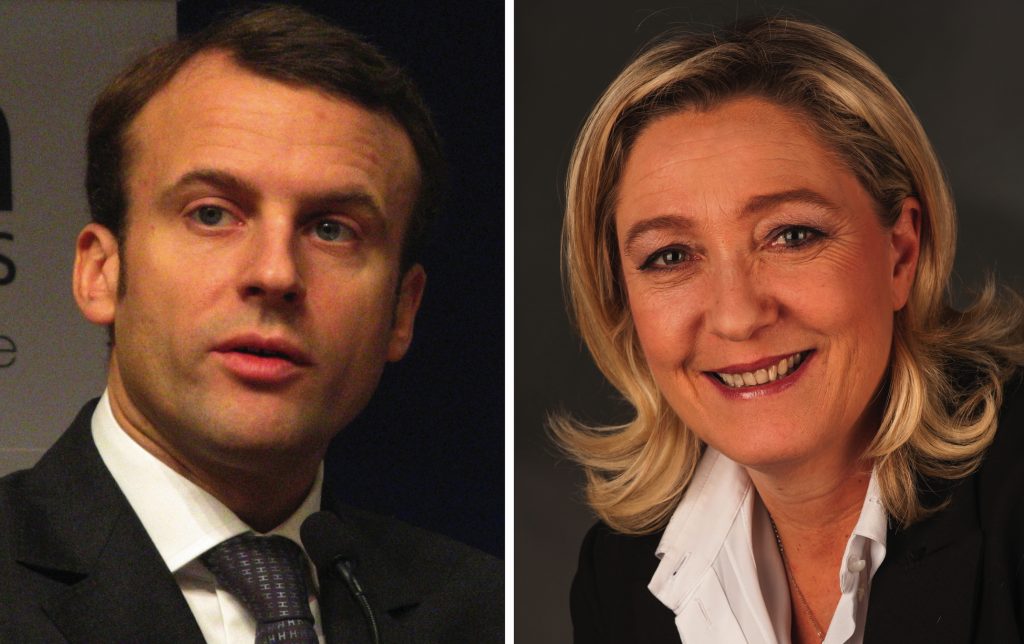 European leaders and global markets have breathed a sigh of relief, as reformist Emmanuel Macron decisively won the vote for the French Presidency. A full two thirds of the electorate ultimately opted for the 'En Marche!' candidate, whose focus on EU reform could revolutionise both the Eurozone and the French economy.
Macron completed his meteoric rise by defeating his only rival in the second round, Marine Le Pen, by 66.1% to 33.9%. Le Pen had run on a campaign of isolationism and anti-Muslim rhetoric, seeking to heighten security and accusing her rival of being a puppet to the elites. Macron, a pro-EU former investment banker who only entered politics two years ago, accused Le Pen of being a "parasite" who leeches on people's fears.
In a sense, Macron's journey mirrors that of Donald Trump: he is a populist candidate with a privileged background, whose election has been driven by public dissatisfaction with the ruling parties in France. But in every other respect he could not be more different. The 39 year-old has several years of governmental experience, and arrives with a clearer and more personal vision.
Macron won with an agenda that is both socially liberal and fiscally conservative, compared by many to the policies of Tony Blair and Bill Clinton. He wishes to privatise several government owned industries that are currently losing money, and making it easier for businesses to fire workers, a process he claims is currently stifling competition.
Macron is also vehemently pro-EU reform, albeit in a fashion typical of a former banker. He wishes to increase the number of shared fiscal responsibilities for EU countries, such as the creation of a common budget and Parliament for the eurozone, meaning a greater financial burden for Germany.
While they are naturally opposed to this, Angela Merkel faces her own battles, as she faces former President of the EU Parliament Martin Schulz in her own General Election this year. Macron may hope to usurp her position as EU reformist figurehead in the event that she is ousted.
One of Macron's first acts after winning was to rename his political movement from En Marche! (On the Move!) to 'La Republique en Marche!' (The Republic on the Move!). The incumbent President now has a month to find candidates to field in each of France's 577 constituencies, a process that normally takes established parties around three years.
These Parliamentary elections, held in June, may decide how much tangible power Macron has to impose his ideas. Both the centre-right Republican Party and left-wing Unsubmissive France received nearly 20% of the vote in the first round of elections. If they receive similar tallies when it comes to choosing MPs, these blocs could easily dissent against the President's more radical proposals, such as changes to the 35 hour week and worker's rights.
What Macron's election does represent is a best-case scenario for business interests, both in France and further afield. As opposed to EU reform, Le Pen had proposed that France leave the European Union and the single currency, which would have created more uncertainty.
Macron has promised to lower the rate of corporate tax from 33.3% to 25%, and has talked extensively about encouraging entrepreneurship and small business. Macron was a champion of the French tech sector in his previous capacity as Economy Minister, helping 'La French Tech' to dominate international events such as the Consumer Electronics Show.
While Fillon may have been the best option, his ties to Russia also worried some observers. Out of the remaining far right and far left candidates in the first round, Macron was comfortably the most palatable for businesses. This has been reflected in the reaction of the markets, which shot up when the results were announced.
We'll endeavour to bring you more information on the climate in France and around Europe. For more information on France or how to open a business there, please get in touch.